My Work in PRogress this week is the brilliant Olivia Smith, head of PR at Digitaloft.
At just 24 years old, Olivia has been the head of the recently-crowned best global digital PR team (humble brag) for almost two years now, having won Young UK Search Professional in 2018. And upon meeting her, (though I've only done so once IRL so far) it's not hard to see why, as she's one of the most talented digital PRs I've ever met.
In the last four months I've spent working on Olivia's team, I've already learned SO much from her confidence, kindness, and impeccable ability to spot a story and write a banging headline. Not only this, but Olivia is one of those managers that you really want to do well for, because of her unwavering faith in the team and our campaigns – even when we might be doubting ourselves.
I cannot wait to get to the London office soon, to continue to learn from Olivia (and appreciate her 10/10 GIF and meme usage in the flesh).
In this issue, we chatted about the ingredients for a winning content campaign, learning from your mistakes, and what to do when things don't go the way you planned…
What is your ultimate shower song? (The song you can give a 10/10 Grammy-worthy performance of in your shower on a Saturday morning)
Just one?!
Womack & Womack – Teardrops, Madonna – Vogue, or Easy Life – Nice Guys.
It's more a setlist than a one-track performance, sorry!
What are your top three favourite campaigns that you've ever worked on?
This was an idea I'd had and at first, I think everyone thought I was joking, but I pushed for us to do it and with some wonderful outreach work from Emma Mortimer, it did really well!
(I also loved myself for coming up with that campaign title.)
Inkifi – What is your Instagram worth?
This was one of the first campaigns where I felt the tool we'd created was really cool and from it, we were able to create SO many stories!
"There is nothing better than working on a campaign that you personally love."
MissyEmpire – You vs The Kardashians
This was truly the first massive campaign I worked on and it literally went viral! It was crazy to see people on Twitter talking about a campaign I'd outreached!
I was also still only an exec at the time and I believe that was this campaign that really kickstarted my passion for Digital PR.
In your opinion, what are the top ingredients for a perfect content campaign?
For me, it all starts with a good idea! If the idea is flawed then all the other stages don't really matter!
Other key ingredients:
A number of fabulous, show-stopping headlines – I want the drama!
Strong and reliable data – it has to believable and concrete.
Lots of angles that target a variety of publications and people – the more angles and audience, the more links.
It's something people care about – if no one cares then you aren't getting coverage.
Relevant to the client (at least a little!) – make the campaign something which positions the client as an expert.
Evergreen content – something which can be refreshed at different intervals.
What mistakes did you make early on in your career and what lessons have they provided you with, that you use in your job today?
LOTS and I also still make them!
"I once sent a pitch to a journalist and instead of linking to the campaign linked to my CONTACT LIST."
I swiftly noticed and changed it before anyone else noticed, but that was very scary and now I always check links, names and my pitch at least five times.
That lesson also taught me that people do make mistakes, and it's how you handle them and learn from them. At the time I thought that was it, my career was over, James [Brockbank] was going to sack me, this was it (I like to catastrophize).
But he didn't and he helped me sort it very quickly and that showed me to not panic, and act calmly about things, and remedy the situation before freaking out. Also, to support your team when they royally (but very much accidentally) fuck up. I've told the above story to my team so many times – we live and we learn right?
"I used to take offence a lot and get down on myself – whether it be when journalists sent me harsh emails; when someone said my idea wasn't good enough; when I didn't get enough links, or none at all."
I found it so easy when I started out in digital PR to be like 'why is what I'm doing not good enough?!', but since then, I've learnt that it's okay for not everything to go well – we can all take constructive criticism, and most of the time it comes from a good place! It also taught me to be conscious of how I communicate with the team when giving feedback.
What advice to you give to your team when campaigns are not going the way you planned?
The first thing I always stress to the team is don't suffer in silence! If you don't think a campaign is working, speak to someone. Getting a fresh pair of eyes on a campaign and working on it together can really help identify new stories and angles.
"As the old saying goes, teamwork makes the dream work and working together really does make a difference."
Analysing and refreshing all stages of the outreach process is also a good way to shake up a stale campaign – can you add more people to the list? Have you checked Google News to see who is covering similar topics? Have we truly explored all angles? Are there different sectors we can target? Change the subject line? Can we add an expert comment to tie it into 'the now'? There's plenty we can do before we give up!
One of the best ways, I find, to further a campaign, spot trends, and more angles is to take a proper look at the raw data – it's sometimes hard to pinpoint a story in a big fancy interactive, so get the data sheet up and have a play around with it. Some of the best stories I've found don't always jump out at you straight away.
And the final thing I always say is that campaigns do sometimes flop, for whatever reason. But don't get bogged down in the failures – there's always another campaign waiting to be smashed.
Finally, what does being a work in progress mean to you? (Both professionally and personally).
For me, being a work in progress means that you're always learning. You're never going to know EVERYTHING so we will always be works in progress and I like the idea of that.
"Learning, both in life and at work, makes it more fun, if you knew what you were doing all the time and nothing was ever new or scary, it would be pretty boring."
It also means that I'm not always my best and that's also okay. I may have been a real work in progress yesterday but today I'm going to be a boss ass bitch and meet all my deadlines, secure that pitch and maybe even do some exercise after work!!! (Unlikely, but I can certainly try!)
I treasure being a work in progress because it means I'm only getting better.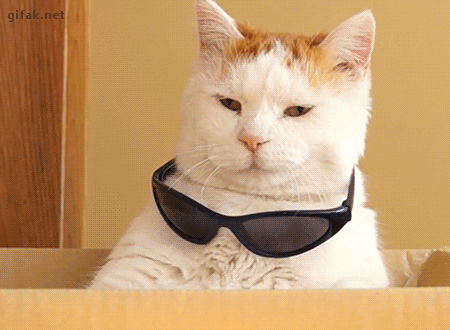 ---
You can keep up with the fabulous Olivia on Twitter and LinkedIn.
---